Auchterhouse Institute sisters, Claire and Mairi Milne, win at Brechin Golf Club in glorious weather on Friday 16th June 2023. Well done to the runners up from Cortachy Institute – Irene Park and Gloria Mitchell. Both teams will progress to the National Final at Loudoun GC, Galston, Ayrshire, on 21st August 2023. Good luck to our Angus teams! Congratulations go to both the winners and runners-up, as well as all other competitors for making it such a well-fought contest.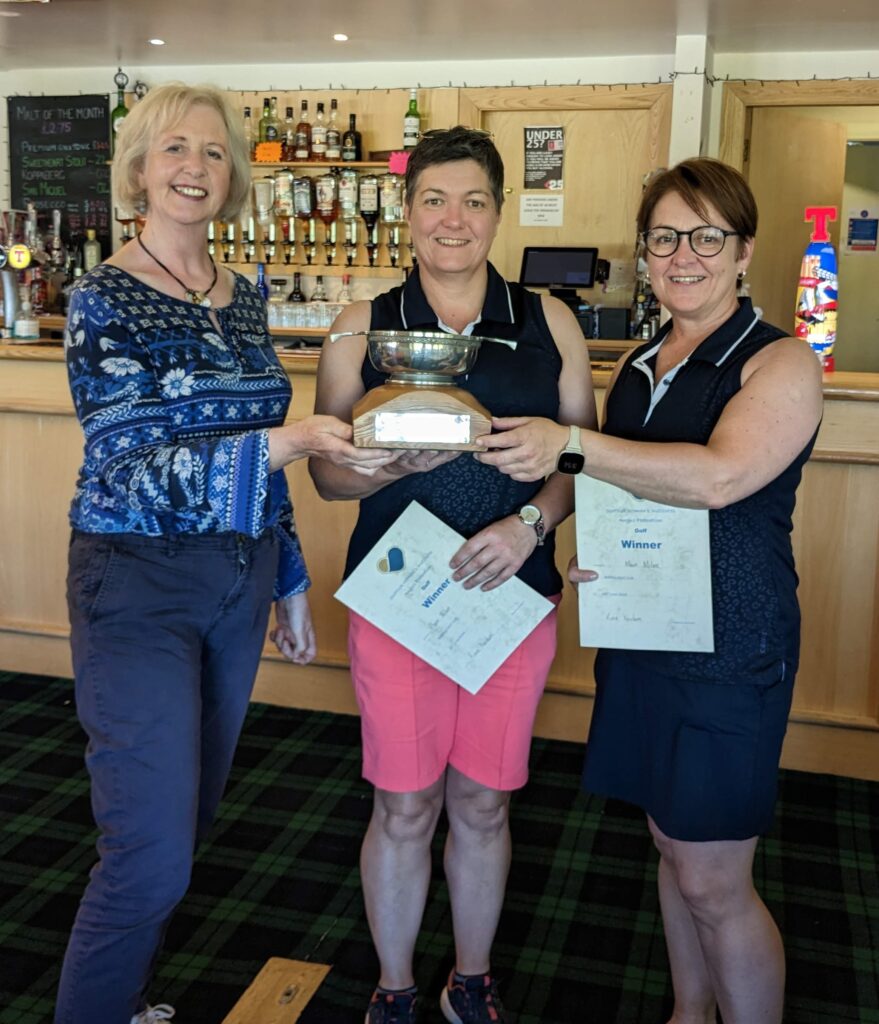 There were 12 ladies participating in the golf competition. After a bacon roll and a coffee (and of course a bit of a blether), the compulsory photographs were taken and the pairings played a Greensomes Strokeplay competition reflecting the format for the National competition. The need for hydration and SPF30 was a reflection on the stunning weather we had for this year's competition. Great fun and good company was had by all those who took part, even if the golf was not always as perfect as we all would like it to be!!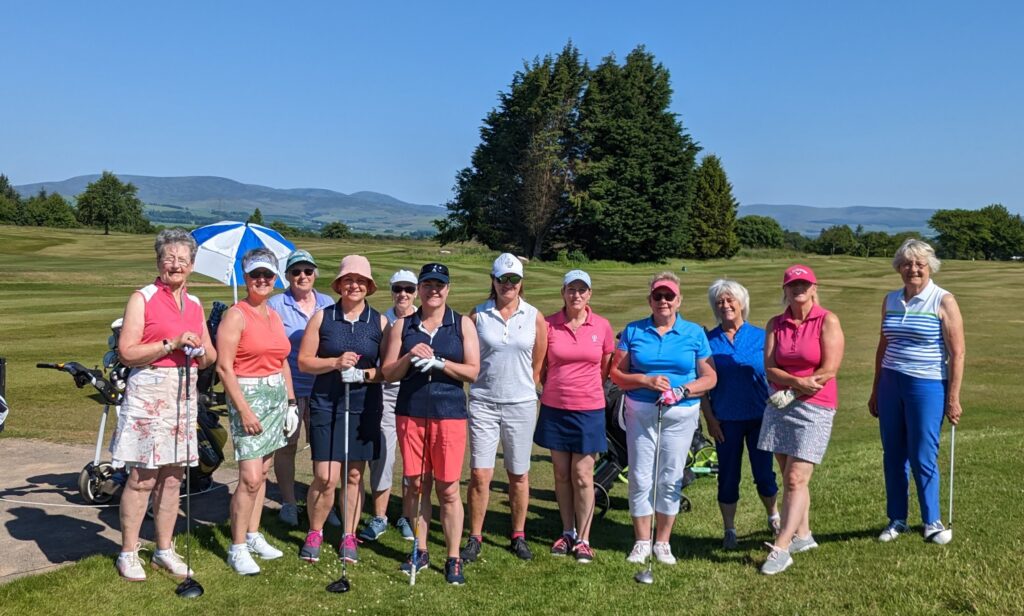 A huge thank you to Rona Nicolson, our new Angus Federation President, who joined us at Brechin GC as all the groups approached the 18th green to see us finish and to present all the prizes. Brechin GC looked after us very well and there were retail opportunities in the pro's shop with a good selection of ladies golf kit and a sale rail!